Volunteers from every imaginable background are welcome to become a part of our team here at Natkhat Bachpan A Passion to Help. Why not begin your adventure with us if you have the desire to make a positive contribution to others?
Natkhat Bachpan is not a standard volunteer organization because we went above and beyond to help you learn, explore, and experience all while having a fantastic time. You have the potential to become our next environmentally friendly asset at any moment, as the old adage goes, strong bonds do not look for the perfect time or location to form.
Join us as a volunteer to have a positive impact on Society all around the world!
Join our team program to support our community's efforts to liberate children from poverty and to enable them to realize their full potential. Your steadfast donation will have a long-lasting effect on our community by going to the most needy places, which will really transform the structures that have prevented families and children from succeeding.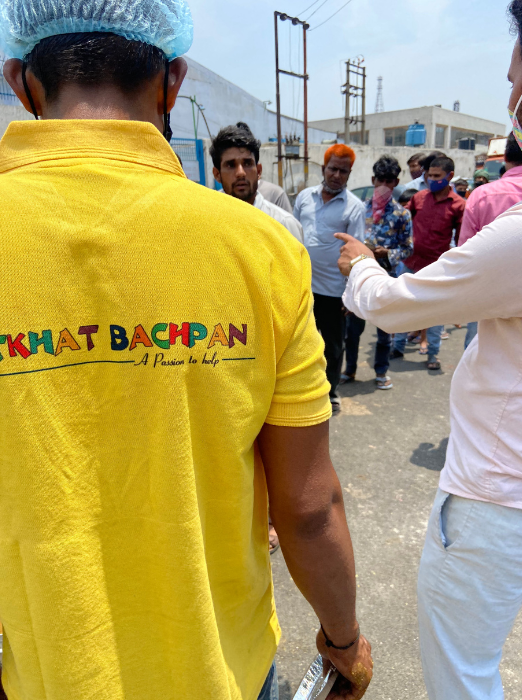 Why did you choose to join us?
Our organization collaborates with local organizations to develop effective solutions for addressing poverty-related issues that affect underprivileged children in our region.

Our goal is to raise awareness about the challenges that poverty creates. Our focus is on the communities that require the most assistance. Our focus is on identifying and implementing the most efficient solutions. We are working collaboratively to strengthen schools, families, and communities for the benefit of children.

Despite this, we never miss out on fun and having a good time! Apply right now if your sincere desire to make our surroundings stronger aligns with our goals.
Helping Children
We're working with local groups to help poor kids. Poverty awareness is being raised. We prioritize needy communities by finding & scaling the most effective solutions.

Providing Nature
Through our IT-enabled platform, we are enthusiastic about bringing nature and technology closer together to create more green areas and restore ecological balance.
More Learning Options
Each task at Natkhat Bachpan is a learning curve for the team members to get through their fundamental problems and creative barriers.
Collaborative Environment
Natkhat Bachpan has a culture of cooperation that promotes the sharing of knowledge and constructive feedback that leads to better problem-solving.
A proclivity toward social responsibility and the ability to make a contribution to the advancement of sustainable development is rapidly becoming a differentiating factor for global companies. The incorporation of a company's social, environmental, and ethical duties into its governance supports the company's long-term success, as well as its capacity to remain competitive and sustainable. CSR programs make it easier for corporations to establish a powerful brand that resonates with their most important stakeholders, including customers, workers, the government, and the general public.

The Natkhat Bachpan Foundation was established by a group of corporate professionals, and its founders have always viewed the business sector as a potential ally in their mission to bring about lasting change at the grassroots level. Over the course of more than a decade, we have established fruitful connections with preeminent businesses from across the world.